Please enter search criteria
Congratulations, Graduates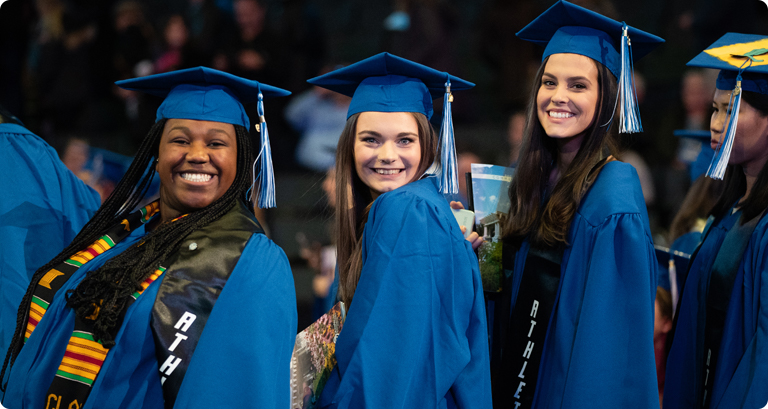 Ordering Caps and Gowns
The last day to order graduation gowns for the April 2023 ceremony is 4/7/2023.
You can purchase regalia individually or as a package. Oak Hall will ship your order directly to your home. For any further questions about ordering please refer to our FAQ list below.
Once you have ordered your cap & gown online, please direct customer service inquiries to OakHall at 800-456-7623 or email

[email protected]

. OakHall will assist with any returns bought through their site. Please have your order information ready for them. They accept unopened regalia items within 60 days of purchase.
If you have any Cap and Gown questions regarding your program, call the Laker Store service desk at 616-331-2450 x8 or email

[email protected]

Questions on how to wear your graduation cap and gown? See our FAQ for a short video below.
---
How To Order Grad Regalia
Graduation FAQ's
What's the difference between Bachelors teaching degree and Bachelors non-teaching degree on Step 2?
What's the difference between Complete Package and Individual Pieces?
Why can't I pick up my items in-store?
I have a question before I order. Who do I contact?
I need to make a return or have a question about the order I placed what do I do?
Why am I ordering online?
When do I have to order by?
What color are my cap, gown, and tassel?
How should my gown fit?
Questions about Commencement, Tickets, Parking, etc
How to Wear Your Cap & Gown