Item Count:
0
Sub-Total:
$0.00
Please enter search criteria
Faculty Resources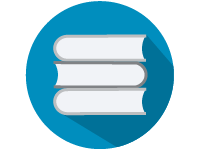 Text Collect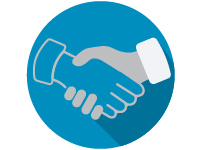 Meet the Staff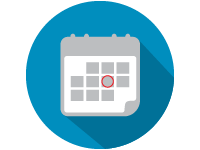 Important Dates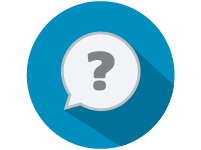 FAQ
Announcements
Introducing: GVSU Save
GVSU Save is a new initiative from GVSU Laker Store aimed at providing students with convenient, day-one access to their course materials at the most affordable rate possible. This program is now in a beta-testing stage with select courses. Click here for more details.


Industry News


Bookshelf CoachMe, Studying Just Got a Whole Lot Easier - VitalSource
VitalSource® is a leading ed-tech solutions provider committed to solving for the issues of affordability, access and impact in higher education. VitalSource's latest release, Bookshelf CoachMe™, is a free, built-in study coach that provides embedded practice throughout the etext, offering "in the moment" learner engagement and low-stakes confirmation of the material. Students prepare, practice, and focus all in one place and show up to class confident and ready to learn. Bookshelf CoachMe is available now with thousands of titles on VitalSource.com.


Announcement from Rittenhouse:
Nicole Gallo, executive director of sales and marketing for Rittenhouse Book Distributors, has been promoted to executive vice president, with responsibility for overall business operations. She has been with the company for 26 years. Matt Conmy, product and special sales manager, has been promoted to director of operations, overseeing publishing partnerships, quality control, logistics, and inventory management.


New Owner for McGraw Hill
A year after a proposed merger between Cengage and McGraw Hill Education collapsed amid significant regulatory opposition, the investment firm that owns McGraw Hill sold it to another firm for $4.5 billion. Apollo Global Management bought what was then called McGraw Hill Education for $2.5 billion in 2012, after the publishing giant split into two. Over the last eight years, McGraw Hill has, like most former textbook publishers, continued to morph into an educational content and software company, with increasing proportions of its revenue coming from digital products. Last spring Cengage and McGraw Hill called off their plan to merge their two businesses because the Justice Department planned to require the two to sell off too many of their assets. Tuesday, Platinum Equity said it would pay nearly $4.5 billion to buy McGraw Hill from Apollo.




University Science Books Acquired by AIP Publishing
University Science Books has been aqcuired by AIP Publishing, a subsidiary of the American Institute of Physics. USB publishes upper-level and graduate-level textbooks in physical sciences.


Brandeis University Press has acquired sole ownership of the catalog of the University Press of New England
In recent publisher acquisitions, Brandeis University Press has acquired sole ownership of the catalog of the University Press of New England (UPNE) from Dartmouth College Press, while Wiley has purchased Hindawi, a British publisher of more than 200 scientific, technical, and medical journals. Sales and distribution of Brandeis and UPNE titles will be handled by the Chicago distribution center of the University of Chicago Press. Hindawi has been an open-access publisher since 2007.


Macmillan Learning Acquires New Titles
Macmillan Learning has acquired full rights to three biology titles previously co-published with Oxford University Press. The titles are Life: The Science of Biology, Principles of Life, and A Student Handbook for Writing in Biology.


SIMON & SCHUSTER WILL BE SOLD
Simon and Schuster will be sold to Bertelsmann and merged with its Penguin Random House division, if the sale passes regulatory review. Penguin Random House is the largest trade publisher in the world, while S&S is third (behind HarperCollins).


Baker and Taylor Plans to Resume Service to Academic Libraries
It doesn't plan to get back into distribution to retail bookstores, according to Publishers Weekly. The company left the academic library market five years ago to focus on public school libraries. The following year, Follett bought the company. In 2019, Baker and Taylor stopped selling to retail stores other than Follett-run locations. B&T will create a new unit to provide products and services to campus libraries.


RITTENHOUSE BOOK DISTRIBUTORS HAS BEEN ACQUIRED
Rittenouse Book Distributors has been acquired by entrepreneur Kevin Ream and investment banker Jeff Villwock. Ream will chair the Rittenhouse board, while Villwock will serve as chief executive officer. Rittenhouse is the largest U.S. distributor of health science and medical school materials.




Nelson Sells Higher Ed Content to Top Hat
Canadian publishing company Nelson has sold 400 higher education textbook titles to Top Hat, a company that provides clicker systems and digital products. The sale represents the bulk of Nelson's higher-ed business; the company plans to focus on the K-12 market now. All 400 titles are print only, but Top Hat intends to develop digital versions.
(Copyright 2020, National Association of College Stores, 500 E. Lorain St, Oberlin, OH 44074. All rights reserved.)


Wayne State U Press Appoint New Director


McCengage Merger Called Off
Publishers Cengage and McGraw-Hill Education have terminated plans to merge after scrutiny from regulators.