Please enter search criteria
Looking for snacks to stock up in the dorm room?
Look no further, we're happy to announce our partnership with SnackMagic - a gifting platform for college care packages. Parents, family members, and friends can now send their favorite college students a box of snacks. Students can choose their own snacks or beverages from a menu of thousands of items, or they can pick a pre-curated option like a happy birthday box, move-in day box, graduation box, and much more. SnackMagic is a discovery platform - recipients are bound to try new snacks they've never tried before. The experience of SnackMagic is exciting and fun - taking an otherwise stressful experience of starting college and cramming for exams and making it a little easier to swallow (pun intended).
SnackMagic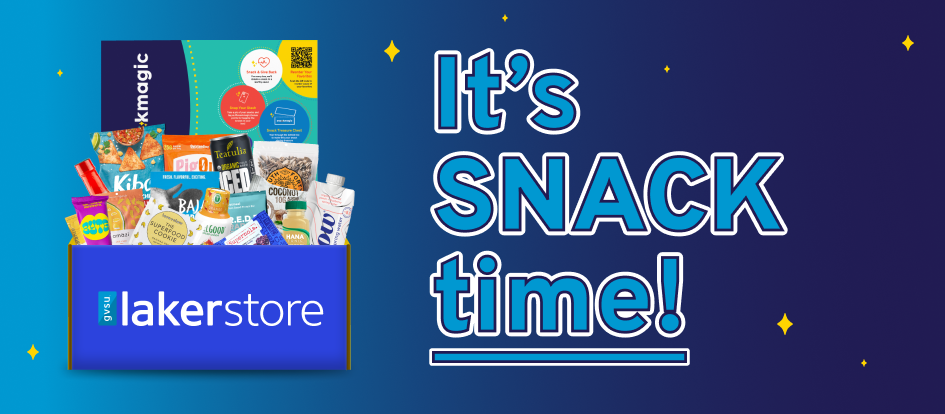 It's snack time! Visit Laker Store SnackMagic